Packages
&

Services

Trafford has worked tirelessly at providing better service and producing superior book quality. Inspired by author feedback, Trafford came up with a formidable set of top-notch publishing packages and services.
Trafford Publishing

Packages

Black & White
Packages
Ideal for fiction or nonfiction, memoirs, and poetry our Black & White packages feature a full-color cover, greyscale interior, perfect binding and much more, for a truly customized self-publishing experience.
Full Color
Packages
From children's books to cookbooks, graphic novels to family photo albums – give your story the dazzling imagery it deserves. Choose from our seven full-color publishing packages with tailored features to meet every author's needs.
Chapters Indigo
Package
Perfect for aspiring authors in Canada, the Chapters Indigo package is made for authors looking to publish a top-notch book.
Trafford Publishing

Service Store

This mix offers a more holistic and customizable publishing experience – from production, distribution, editing, marketing services, down to bookselling. With these services, you can be sure to attain the best results possible.

Editorial
Services

Formats


Design
Services

Production
Services

Gold Seal
Opportunity

Marketing
Services

Bookselling
Services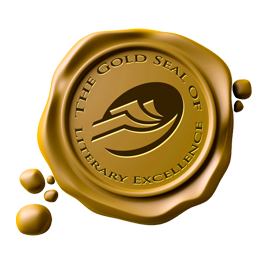 Gold Seal
Setting the Standard for Publishing
The chance to reach the peak of literary excellence is yours, as Trafford offers you the valuable opportunity to gain premium credibility to shore up your book's marketing campaign with the Gold Seal Premium—a service that allows your book to be critiqued to earn the distinguished Gold Seal of Literary Excellence.
Prepare for Publication
Call a publishing consultant today at 844.688.6899 or e-mail sales@trafford.com. Your publishing consultant will assist you along the publishing process, make sure you read the terms and conditions, and take your payment. (We accept credit card, check, or money order). After the submission of your materials, you'll be on your way to having your book published. Are you looking to sign up for additional marketing services? Call your Marketing Consultant today at 844.688.6899 to get a free consultation on the services that would work best for your marketing campaign. You may also send an e-mail to sales@trafford.com.