About Us
Featured

Authors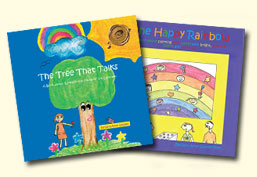 Cool, Calm, and Collected: Exploring Meditation with Barbara Syassen-Beer
Barbara Anne Syassen's career has expanded across natural therapy, disability care work, and voluntary work for children with disabilities. Consequently, her involvement with the developmental aspects of humans has provided her with an unrivalled perspective on more complex issues surrounding positivity. Syassen is the author of a series of children's books focusing on the benefits of connecting young readers with nature and the constructive cognition it brews.
Syassen grew up in Hula, Papua New Guinea, in the Pacific. The inhabitants of this region of Papua New Guinea devote their time to building a greener community, which provides a thorough background for Syassen's beliefs pertaining to the connection with nature to inspire self-possession and a positive outlook on life.
Syassen's books are not only directed at assisting children, they also provide supreme inspiration for adults as well. In fact, her books contain information for parents, carers, and teachers on how to help their children learn and apply the art of visualizing positive thoughts, meditation, prayer, affirmations, living in the moment, and taking part in acts of kindness. They also teach children how to change a negative thought to a positive one.
Syassen contends that learning and applying these valuable tools at a young age enables children to focus on positive, constructive dreams, which they can take into their teenage years and adulthood.
A true philanthropist at heart, Syassen has donated her books internationally to schools in both Australia and Papua New Guinea and will continue to contribute her books and knowledge to other charities and educational institutions.
For those willing to take the first steps down Syassen's positive path, books one and two of her series, The Tree That Talks and The Happy Rainbow, have already hit the bookshelves. With a feature on the America's Forum segment on Newsmax TV, along with receiving a fantastic review on the revered US Review of Books, her first titles are proving to be a success. Hopefully, her subsequent books The Shining and Cheeney the Friendly Dolphin are not too far off the printing press!
By clicking "Request My Free Consultation", you are providing your electronic signature, voluntarily authorizing Trafford Publishing and its affiliates to contact you using a manual or automated telephone dialing system and send you advertisement or telemarketing messages by email or text/SMS/MMS message to the address and phone number you have provided above. You are not required to agree to this in order to buy products or services from Trafford Publishing. You certify that you are over the age of eighteen (18). You'll get up to ten (10) messages per month. Standard message and data rates may apply. Click here to view our privacy policy.