About Us
Featured

Authors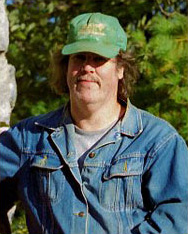 Barry Tutor: A Candid Look into a Caregiver's Journey
According to the Alzheimer's Association, there is a person developing Alzheimer's disease every 68 seconds in the United States. However, for Trafford author and full-time caregiver Barry Tutor, the nightmare befell his family twice as his mother was diagnosed with having the disease, and his wife followed not long after with early onset Alzheimer's.
In his book, Never Giving Up and Never Wanting To: A Caregiver's Journey, Tutor shares the details of his everyday comings and goings as he looked after his elderly mother, who was later transferred to a facility, and his helpless wife, whose personhood he watched diminish slowly but steadily before his very eyes. All the while, Tutor waged a war against his personal frustrations with the disease and the people who promised to be there but ultimately weren't when he needed them the most.
In between, Tutor takes the time to walk people through the disease itself and references the Alzheimer's Association website to provide readers with the basic outline of the signs and stages of the disease. He also leaves no stone unturned as he includes several other resources for caregivers in particular, who undertake the laborious task of helping families, friends, or loved ones.
He also discusses at length the nuances of caring for a patient with Alzheimer's and how it is a full-time responsibility, not a part-time one, as most people may believe.
"This disease is not just the disease of parents and grandparents," says Tutor in a press statement. "It is also the disease of spouses, siblings, and children. Many outsiders see caregiving as a part-time job. New caregivers do not realize how much this disease will change caregivers' lives and for how long they might be in the caregiving trenches."
Tutor's book has garnered rave reviews from some of the industry's most respected and professional book experts. ForeWord Reviews describes the book as "chilling, informative, and touching."
"Tutor is unwaveringly frank, and he writes clearly and well, whether speaking of his undying love for his wife, discussing the need for Alzheimer's education, or expounding on his theories about the federal government's role in Alzheimer's research and treatment. Not one to mince words, he states from the beginning that 'caring for someone with Alzheimer's disease … will rule and possibly ruin your life.' Tutor's book is an eye-opener," the review concluded.
Blueink Review, on the other hand, had this to say about Tutor's work: "For the most part, however, the author has tried to provide a roadmap to caregiving through the progressive stages of a ghastly illness based on his experience. He covers such important subjects as how to plan for the future, how to control the caregiving environment, the phenomenon of "sundowning" (wandering), and what to expect from hospice care. For readers looking for a raw view of the horrors of Alzheimer's caregiving, his book might be a place to start."
But as the book's title states, this is a story about Tutor's unwavering commitment to his wife even in the face of such daunting and, eventually, fatal odds. And as ForeWord would have it, "His is a story of commitment, not hope."
"I love my wife very much, and not a day goes by that I don't pray for her improvement and comfort," said Tutor. "I will continue to help her in any way possible knowing the only thing I can do is be by her side even though she no longer remembers the life we had built together."
By clicking "Request My Free Consultation", you are providing your electronic signature, voluntarily authorizing Trafford Publishing and its affiliates to contact you using a manual or automated telephone dialing system and send you advertisement or telemarketing messages by email or text/SMS/MMS message to the address and phone number you have provided above. You are not required to agree to this in order to buy products or services from Trafford Publishing. You certify that you are over the age of eighteen (18). You'll get up to ten (10) messages per month. Standard message and data rates may apply. Click here to view our privacy policy.