About Us
Featured

Authors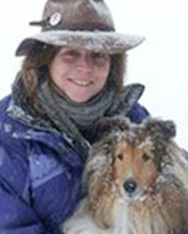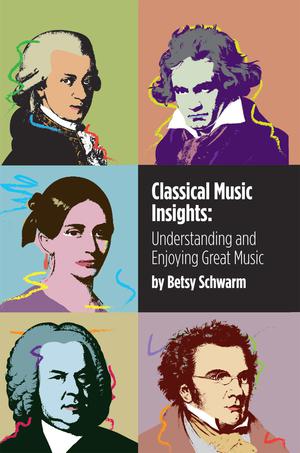 Betsy Schwarm – Classical Music Aficianado & Author
If you enjoy great music but want to know more about how it came to be the way it is—without investing time in a graduate degree—then Betsy Schwarm's Classical Music Insights will be a great addition to your library.
Schwarm has more than twenty years experience in the field of classical music as a classical radio announcer, a preperformance speaker, an author of classical concert program notes, and college music professor. In her book, she tells the background stories of over 200 great classical compositions.
She teaches music appreciation at a university in Denver, Colorado, and also gives preperformance lectures for area performing organizations. In her free time, she bicycles or skis depending on the weather and walks the dog three miles or more a day. "It makes for great time for thinking about new writing projects."
When asked what influenced her to write Classical Music Insights, Ms. Schwarm replied, "Twenty years of experience in the field as a classical radio announcer, public speaker, and university professor left me with a wealth of stories I wanted to share with others, to help them to understand why so many of us are so devoted to classical music.
"My professional connections have been especially enthusiastic, as they already know of the depth of my knowledge and the quality of my writing. Also, I've begun referencing the book in the byline on my various published articles so that someone who likes what he/she sees knows that more is readily available."
A Sneak Peak at Her Next Book
"I'm just finishing the first version of Operatic Insights. My first book included a chapter on opera, but with so much other music that also deserved attention, there wasn't space to go into much depth. This new specialty book lets me indulge that interest. Also, one of my professional clients is a major opera company which has already expressed an interest in purchasing dozens of this new book for their supporters."
Her Trafford Publishing Experience
"I've had a very positive experience with Trafford, and only wish I had more front-money to finance more book projects. The arts is a fun field in which to work, but one doesn't get rich at it, and shipping costs on large batches of books really add up fast. Indeed, I would recommend Trafford to other authors. The quality of the resulting product is excellent. Given the reluctance of the major publishing industry to take on new names, self-publishing is almost the only way to get a start."
Betsy Schwarm's Advice to Potential Trafford Authors
"One can never proofread too much. There's almost always something there on some of those pages that you'll look at later and wish you'd fixed. At least with Trafford, it's possible to do so without having to make hand corrections on 500 books at a time."
Classical Music Insights is available at the Trafford Publishing Bookstore.
By clicking "Request My Free Consultation", you are providing your electronic signature, voluntarily authorizing Trafford Publishing and its affiliates to contact you using a manual or automated telephone dialing system and send you advertisement or telemarketing messages by email or text/SMS/MMS message to the address and phone number you have provided above. You are not required to agree to this in order to buy products or services from Trafford Publishing. You certify that you are over the age of eighteen (18). You'll get up to ten (10) messages per month. Standard message and data rates may apply. Click here to view our privacy policy.