About Us
Featured

Authors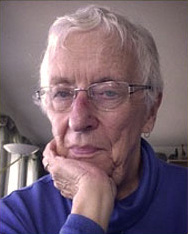 Bev Christensen: Deep into the Mind of a Criminal
Everyone has a story waiting to be told. All it takes is for someone to listen. Patrick Michael Mooney sure had a lot to say, and Trafford author Bev Christensen paid attention, eventually penning the former's gripping tale of crime and struggle for redemption as a police informant in her book Grab the Devil's Tail: Confessions of a Convict Turned Police Informant.
The sporadic presence of her subject proved to be a bane for Christensen, leading her at one point to consider giving up on this project. However, she relented and was finally able to publish the manuscript after working on it for 11 years.
"The biggest challenge was the time it took from start to finish to write this book because Patrick disappeared for a long time shortly after we started the project. I had abandoned the whole idea of this book until ten years later. He contacted me by phone to tell me he was ready to resume work on it. He was then living in Central Canada and said he was planning to move to the East Coast of Canada, which is about as far away from where I live as you can get. So I knew I had to work fast before he got away on me again. Also, I still had doubts about the veracity of his story and needed to either start working on it or abandon the project forever," said Christensen.
Still, it took all of Christensen's skills. One that allowed her to pen the book Too Good to Be True: Alcan's Kemano Completion Project, which was short-listed for a B.C. Book Award in 1996, to truly put in the right perspective the various stories that Mooney had shared to her. She relates in all honesty that she was reluctant to take on this project, especially with the doubts that she had for Mooney's tales. But Mooney's unique candor eventually won her over.
"To tell the truth, at first I was reluctant to write this book because the stories the man was telling me seemed so implausible. But, after I checked two of the more implausible stories about how a policeman shot his girlfriend while he was in jail and how he escaped from the Calgary remand centre and found they were true, I began to believe he might be telling me the truth and what he was telling me was very interesting indeed. After interviewing him several times and doing more fact checking and realizing his story was truly one that needed to be told, I began the more serious work of writing the book," Christensen narrated.
"I have had many people ask me to write the story of their life because they consider it to be very interesting. Usually, they want to portray themselves in the most heroic terms leaving out all the times they failed their friends or betrayed someone who trusted them or were less than honorable in their behavior. Patrick never did that. He was always disarmingly honest about his life of crime and often painted himself in the worst possible light."
While the book's idea was solidly rooted, little did Christensen know that it would take more than a decade for it to bear fruit with Mooney moving in and around the country. It had to take subject's presence in the same house as the author for the creative process to really gain traction.
"From the first time I talked to Patrick until I finished the book, it took more than 11 years. He moved around a lot and it wasn't until he actually came and lived in my house that we could work consistently on it until it was finished. I taped long conversations with him then transcribed the tapes and read them to him so he could correct any mistakes. Often during this process, he would remember details and incidents that he didn't mention during the first interview. This process also enabled me to ask him questions and ask him to expand on something that I thought could do with more detailed information," Christensen explained.
Publishing a book was a fate, many can claim, that Christensen was destined for. The writing was on the wall early on as she was surrounded by literature even at an early age. Her career as a reporter sparked her passion for writing even further. With all these, she proceeded to write her very first book, which came from a series of articles that she was working on for the newspaper.
"I have always had a passion for books even as a child. My house is full of books, and I cannot imagine being without books around me. At any given time I am usually reading three or four books at a time. My career as a reporter taught me a lot about the discipline needed to write and the incentive to write my first non-fiction book came from a series of articles I was writing for my newspaper about a proposal to severely alter the flow of a river. All the time I was writing brief news stories about this very complicated issue I was saying to myself, 'This is not a news story it is a book.' So I started writing the book."
As the walk toward publishing slowly became full-fledged strides, she came upon Trafford Publishing, which allowed her to make this story available to the literary sphere. When asked about which part of self-publishing she enjoyed the most, she had this to say:
"Being able to get a book published despite the fact publishers are just not interested in your book. This seems to be especially true if you are a Canadian and living in the west because most Canadian publishers are in Ontario, and American publishers are just not interested in what little-known Canadians have to say."
Grab the Devil's Tail: Confessions of a Convict Turned Police Informant is just the tip of the iceberg for Christensen as she plans to write a novel about the Canadian community that she grew up in. She also is thinking about writing an autobiography where she can talk about her life experiences, for her children to relive over and over again.
Christensen also had some encouraging advice for those aspiring to tread the literary path:
"Read, read, read and learn to recognize what you consider good writing. Keep writing and rewriting and rewriting until you get it right being as brief and speaking as clearly as possible. Don't be afraid to have someone else review and edit your work. Editors can often improve your writing. If you really want to sell lots of your book pay attention to what is currently being sold."
By clicking "Request My Free Consultation", you are providing your electronic signature, voluntarily authorizing Trafford Publishing and its affiliates to contact you using a manual or automated telephone dialing system and send you advertisement or telemarketing messages by email or text/SMS/MMS message to the address and phone number you have provided above. You are not required to agree to this in order to buy products or services from Trafford Publishing. You certify that you are over the age of eighteen (18). You'll get up to ten (10) messages per month. Standard message and data rates may apply. Click here to view our privacy policy.