About Us
Featured

Authors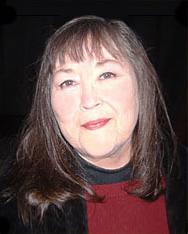 Diane R. Light: Taking People Out of the Dark with Self-Empowered Change
Tired of the passiveness that has enveloped people she had counseled in her thirty years as a psychotherapist, educator, and life coach, Diane Light decided to take that collective frustration and provide people with a revolutionary and life-changing blueprint to life called Personality Integration Theory and Therapy. Light expounds on this subject in her self-help debut book titled This Way Out: The Power to Change which garnered acclaim as one of Kirkus Reviews Best Indie Books of 2012.
According to the former host of the radio program, Life Coaching Live, Light was keen on helping people find a way out from their doldrums by creating a concept that introduces a clear program for self-discovery and growth.
"People have too long accepted their lot in life. People have too long accepted the idea that some have it and some don't. People are tired of playing-in and paying-in to corporate greed. By the same token, people have for too long accepted the concept of mental illness, putting the power for healing in the hands of the authority. People are frustrated and looking for answers, for a better way to achieve a happier life, for a 'way out' of whatever makes us feel stuck, for a 'way in' to the life really desired. This breakthrough, empowering new system of concepts and techniques takes into account our spiritual dimension, putting our spiritual nature into context in our psyches and our lives. It puts the power in the right hands—our own," explained Light.
For Light, the journey to develop the concept that she is generously sharing with the rest of the world started in the mid seventies when she started working both as a high school English teacher and as a counselor in the mountain state of West Virginia. Not long after, she displayed her unwavering compassion for the youth when she worked as a therapist in an agency for troubled teens. She also left her indelible mark on that area as she developed an independent living program for juvenile prostitutes with the purpose of getting them a better life.
The onset of the nineties saw Light establish the Light Center for Counseling and Self Development, where she served as director and newsletter editor until 1997. There, she continued her mantra of self-development and growth as the center offered classes and workshops along with counseling sessions for the community. All these are reflected in her book, which Kirkus Reviews calls "unique" and "powerful."
"Psychotherapist and life coach Light explores psychology and spirituality in her debut self-help title, offering a new model for personal change. Light's profound book offers a clear program for personal growth that is both well-researched and well-explained. Demonstrating expertise in a program she has practiced for more than 30 years, Light promotes Personality Integration Theory and Therapy as a unique blend of psychology and spirituality that can lead to empowerment and awareness. She suggests that this psychological approach is more successful than models based on pathology, reasoning that many issues can be attributed to a lack of maturity rather than mental illness.
"Light challenges many of Freud's notions and builds on others, clearly explaining how Personality Integration empowers patients to acquire self-knowledge, embrace adult behaviors and integrate the parts of the self that remain fragmented or unconscious. Modern self-help readers will find a satisfying balance of existing and revolutionary concepts. For those who wish to begin exploring this therapy, Light offers workbook-style exercises and quizzes. Readers shouldn't let the trippy cover fool them into thinking this book is ungrounded—this title is a well-substantiated, fascinating breakthrough in therapy and transformation. Light's marriage of psychology and spirituality is sure to satisfy modern seekers of positive self change. Fans of Eckhart Tolle, Pia Mellody, and Deepak Chopra will enjoy this unique and powerful book," the review said.
Others have also echoed the feeling of empowerment that the book elicits.
"It does not go without note that a woman has developed a personality theory that captures, synthesizes, and furthers the psychology of this modern era, and offers us our power back. Diane Light takes us way beyond Freud's theory and his message that we are too complex to figure ourselves out. In This Way Out, she presents us with a system and methods that can be grasped and used by anyone who really wants to grow (and to actually grow up). Her unique perspective on psychology speaks to the dignity and power in each of us to make our own lives better. In no way does she suggest that psychotherapists are obsolete, only that the role has greatly changed from Freud's day. I found this book to be organized, insightful, thorough, well researched, and beautifully written. For me it's a game changer. It is that good!" said Carrie Honore in her personal review of the book.
To date, Light maintains a private practice in Washington, DC, where she works as a professional life coach and certified personality integration therapist (CIT). She continues to preach the virtues of the Personality Integration Therapy and offers formal certification for integration coaches through the newly established Institute for Personality Integration Therapy.
"Personality Integration Therapy is a breakthrough, user-friendly, cutting edge system of ethical and effective methods that promote and support self understanding, growth, and true self mastery. You, dear friend, can get control of your life. It can provide you with the missing piece that makes achieving the goal not only possible but, with your effort and honest determination, probable," added Light.
Light has also penned two children's books. These are Alfonse L'Amour, The Dog Next Door, and Into Fairyland: A Treasure Chest of Fairy Stories.
By clicking "Request My Free Consultation", you are providing your electronic signature, voluntarily authorizing Trafford Publishing and its affiliates to contact you using a manual or automated telephone dialing system and send you advertisement or telemarketing messages by email or text/SMS/MMS message to the address and phone number you have provided above. You are not required to agree to this in order to buy products or services from Trafford Publishing. You certify that you are over the age of eighteen (18). You'll get up to ten (10) messages per month. Standard message and data rates may apply. Click here to view our privacy policy.