About Us
Featured

Authors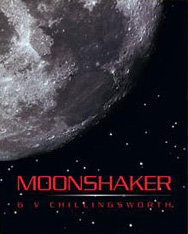 Can G.V. Chillingsworth's Satellite Crew Save the Earth from a Lunar Collision and Alien Invasion?
Australian author G. V. Chillingsworth has created a disastrous scenario on an inter-planetary scale with his debut novel Moonshaker. The moon has spun off its axis and is on a collision course with Earth. The solution is to send a satellite into space capable of creating a pulse strong enough to correct the Moon's orbit and save the planet.
The Moonshaker's crew is confident of success, until the pulse they release creates a portal that sends them 65 million years back into the past. The mighty pulse also emanates across the universe, attracting the attention of the people of the planet Yendor, who interpret it as an act of war.
Can Moonshaker's crew get back to the present time and save the Earth from the double-threat of extinction through alien invasion and a lunar collision? Watch Moonshaker's Book Trailer and find out more.
By clicking "Request My Free Consultation", you are providing your electronic signature, voluntarily authorizing Trafford Publishing and its affiliates to contact you using a manual or automated telephone dialing system and send you advertisement or telemarketing messages by email or text/SMS/MMS message to the address and phone number you have provided above. You are not required to agree to this in order to buy products or services from Trafford Publishing. You certify that you are over the age of eighteen (18). You'll get up to ten (10) messages per month. Standard message and data rates may apply. Click here to view our privacy policy.