About Us
Featured

Authors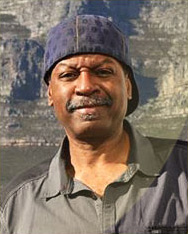 Kenneth Snodgrass: Empowerment through Prose
There are very few people in the world that have had the opportunity to hold an interview with one of FBI's most-wanted people. There is only one person to interview the first female to ever make the list, the escaped fugitive Assata Shakur. That person is Trafford Publishing author and former Black Panther Kenneth Snodgrass.
Kenneth Snodgrass has been a political activist for four decades. An African American intellectual, he acquired his knowledge through the arsenal of information available at many community organizations that he has worked with. This, in turn, led to his dedication as a political activist and advocate for human rights and the empowerment of African people.
Through his writings, Snodgrass expresses his struggles to bring about economic, political, and social changes for the African people in the United States and the African diaspora.
Like many political activists, Snodgrass invokes controversy in his writings and political affairs as his opinions are often provocative, yet far from baseless. His advocacy mines the notion of two separate Americas—one white, one black, while at the same time his analysis and exploration into the movement are unequivocal and balanced.
Snodgrass's unique style of writing not only talks about problems, but offers a solution, provoking thought in the reader. As Snodgrass has been working with various organizations whose goals were to develop theoretical leadership for problems in the United States and the problems African people face, he has studied different philosophies, ideologies, and different forms of democracy.
Snodgrass believes that the evaluation of concepts, ideas, and contentions of past and present historians and academics is paramount to distinguish the differing perspectives of the movement. Due to this there will be a greater chance of prosperity surfacing for the movement through new ideas, thoughts, and projections.
His book, From Victimization to Empowerment, as well as his writings, show the need for African Americans to develop so they will commit themselves to working and struggling to "change the world around them" in the struggle for liberation, the future of the United States, and its relationship to the African American people.
From poetry to newspaper columns, to academic journal articles, across Africa, Central America, the Caribbean and Europe, his works have appeared in over fifty publications. On top of this, Snodgrass is a seasoned photographer and videographer, enabling him to interview fellow Black Panther Assata Shakur while she lives in exile in Cuba.
By clicking "Request My Free Consultation", you are providing your electronic signature, voluntarily authorizing Trafford Publishing and its affiliates to contact you using a manual or automated telephone dialing system and send you advertisement or telemarketing messages by email or text/SMS/MMS message to the address and phone number you have provided above. You are not required to agree to this in order to buy products or services from Trafford Publishing. You certify that you are over the age of eighteen (18). You'll get up to ten (10) messages per month. Standard message and data rates may apply. Click here to view our privacy policy.