About Us
Featured

Authors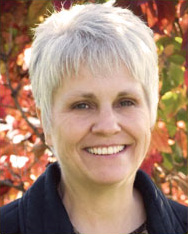 Louise Dupont: Finding Sunshine after the Storm
Suicide is a sensitive topic to explore, much less talk about, from a personal level. But this is exactly what Trafford author Louise Dupont did in writing and publishing the book Hidden Treasures.
Telling the true story of Ms. Dupont's son, André, who passed away at a young age, the book chronicles the latter's life while also offering a cathartic peace to the author as she slowly came to terms with the tragedy.
Here, the subject is broached through a short story that André wrote when he was just seven years old, which was titled Lost in the Storm. What was originally a creative writing project turned out to be the spark that enabled Ms. Dupont to finally decide to share her and her son's story following the latter's passing.
"The inspiration for Hidden Treasures came from seeing the picture of my son juggling with fire. One day as I was looking at the picture, it came to mind that a book would be written about this. This idea lay dormant for a while. About a year later as I was looking for my son's graduation pictures I happened to find a story written by my son when he was in grade 2. As I read his story I was taken aback by the symbolic messages found in it," shared Ms. Dupont.
What the author found was the idea of depression and how it felt to be constantly looking for direction in a world that is sometimes devoid of it. Within the story also lay the idea of an ethereal being somehow guiding the young André through the storm and back home again.
"Being lost in the storm also symbolized so well what it is like to be depressed—always feeling lost and never being able to find a way out of it. The labyrinth is also such a symbol of our life journey—always ending up in a dead end then trying again to find a way out," added Ms. Dupont.
After that eye-opening moment, Ms. Dupont proceeded to entertain the idea of publishing a book and sharing her son's story and its message with the rest of the world. Then idea turned into action, one that she met with anxiety and hesitation.
"I then made the courageous decision to meet with a well-known local children's writer to see what she thought of the idea and to see if she would help me with this project. I really had no idea how this person would react. I was terrified that she would not want to help. She in turn consulted one of her friends and they decided to help me as I traveled down this very tortuous and difficult road," narrated Ms. Dupont.
But the author did not wish to merely put the spotlight on her son; rather, she wanted the book to become a beacon of hope for those who are struggling with the suicide of a loved one. For this, she took solace from the words of a sympathy card that was sent to them.
This one said, "As gently as midnight caresses the landscape of night may God's love tenderly soothe your grieving heart."
The author also wanted to accompany the enriching content with design that fit the subject.
"I also made a very conscious effort to make the book as pleasing to the eye as possible by using the children's drawings throughout the book and using healing colors. I was very fortunate to have a book designer who understood what I was trying to convey and who did a wonderful job in presenting the drawings and photographs," Ms. Dupont said.
The project turned out to be the catharsis that Ms. Dupont was looking for, allowing her to find the serenity that she needed. And in the process, it opened up an avenue for her to explore the subject of spirituality and healing. The book did not go unnoticed as ForeWord Reviews highly recommended it.
"'Hidden Treasures' is a worthy tribute to André Dupont by his grieving mother. While the book's primary audience is Andre's family and those who knew him, people struggling with the suicide of a loved one may find this book helpful. Additionally, it might work well as an educational tool for children who have lost someone to suicide," stated the review by Patty Sutherland.
By clicking "Request My Free Consultation", you are providing your electronic signature, voluntarily authorizing Trafford Publishing and its affiliates to contact you using a manual or automated telephone dialing system and send you advertisement or telemarketing messages by email or text/SMS/MMS message to the address and phone number you have provided above. You are not required to agree to this in order to buy products or services from Trafford Publishing. You certify that you are over the age of eighteen (18). You'll get up to ten (10) messages per month. Standard message and data rates may apply. Click here to view our privacy policy.