About Us
Featured

Authors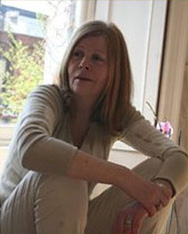 Pamela Purcell: Educator and Author
Pamela Purcell, Trafford Publishing author of A Pet is Fun, has had a long career in early childhood education at her own Montessori preschool in Dun Laoghaire, Ireland. She holds an advanced diploma in Montessori Education, a diploma in Professional Journalism, and a diploma in Social Studies.
Ms. Purcell was also involved in the production of an educational phonetic music tape called Alphabet through Song. The tape was created in collaboration with Canadian music teacher Joyce O'Hara, who has made and published several early educational tapes for children. Alphabet through Song is available in bookshops and educational outlets throughout Ireland.
Arising from the success of this, she went on to develop a series of phonetic reading books for young children, which are illustrated by artist Sandi Brennan and can be used at home or in the classroom. Ms. Purcell states that she was inspired to write A Pet is Fun because she found a lack of publications of phonetic content that are colorful and attractive enough to hold the attention of young children learning to read.
As a Trafford-published author, what kind of marketing strategies have you applied to promote A Pet is Fun?
I originally sent bookmarks, cards, etc. to selected Montessori schools in my area when the book A Pet is Fun was first published by Trafford. Then when I was made an administrator of the Montessori Alliance of Ireland, it gave me a wider online audience and I put it up on our site. My colleague, the director of the Montessori Alliance of Ireland, recommended it and shared it with other child care and education sites. Men in Childcare recommended it, so it had a wider reach, and I also set up an author profile on the Amazon.com site.
Are you currently working on any new book projects, and if so, could you give us a sneak preview of what we can expect?
I do have a whole range of phonetic readers . . . but these are not ready to publish quite yet as I have not had time to put the final touches to the script. I have also written a novel but have not considered it for self-publishing. I read an excerpt of the novel at the Dalkey Book Festival in June 2012 and will be submitting some chapters to the Book Fair at the Writers' Centre shortly.
Her advice to potential Trafford-published authors
Be aware of the cost of initial outlay and make sure the book is reasonably priced for the customer. I feel mine is priced, since the economic downturn, at a slightly too high price as compared to similar publications which have been discounted by the major bookshops.
I remember reading Maeve Binchy saying to aspiring authors something like, and I'm paraphrasing here, "People say about my book 'I could do that!' Well let them try to actually sit down and give the time to planning, writing and self-editing a novel; it takes dedication and belief in your subject and characters to finish one." You need to be committed in other words and just keep on writing every day. Take notes wherever you go, write down ideas, snatches of conversation that you could use in your book, observe everything and be interested in everything. My training as a pre-school teacher helped me in this area. If you are going to pass on knowledge to little human beings, then you need to bring it to them with commitment and passion.
By clicking "Request My Free Consultation", you are providing your electronic signature, voluntarily authorizing Trafford Publishing and its affiliates to contact you using a manual or automated telephone dialing system and send you advertisement or telemarketing messages by email or text/SMS/MMS message to the address and phone number you have provided above. You are not required to agree to this in order to buy products or services from Trafford Publishing. You certify that you are over the age of eighteen (18). You'll get up to ten (10) messages per month. Standard message and data rates may apply. Click here to view our privacy policy.