About Us
Featured

Authors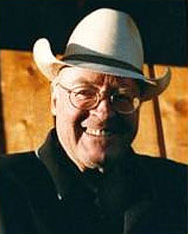 Tales From the New Frontier with Ralph Reynolds
Trafford author Ralph Reynolds takes readers on an intriguing ride through Southwestern America in a treasure story known for both its history and mystery in his latest publishing efforts entitled Die Rich Here: The Lost Adams Diggings.
Reynolds, a former airman in the US Air Force before finding his passion in the literary arts, takes inspiration from his Southwestern roots, having grown up in New Mexico. In this book, he unearths a unique story that revolves around the fabled Lost Adams Diggings—an age-old tale that speaks of the existence of a canyon replete in gold deposits somewhere along the western region of New Mexico in the early 1860s.
After deciding to hang up his wings years ago, Reynolds went on to carve out a successful career out of writing both fiction and nonfiction works that have appeared in several top-notch publications including the Wall Street Journal. Growing up in a working ranch in New Mexico armed the bespectacled author with a rich knowledge of Southwestern history, which he used to burnish his literary legacy with his works, namely Growing Up Cowboy, The Bishop Meets Butch Cassidy, and The Killvein White.
Interestingly, all of Reynolds's publishing endeavors were accomplished with Trafford, whom he has nothing but effusive praise for.
"Any author who is not familiar with publishing would benefit from working with Trafford. And the end product—the book you've worked so hard on—is always professional-looking," said Reynolds.
By clicking "Request My Free Consultation", you are providing your electronic signature, voluntarily authorizing Trafford Publishing and its affiliates to contact you using a manual or automated telephone dialing system and send you advertisement or telemarketing messages by email or text/SMS/MMS message to the address and phone number you have provided above. You are not required to agree to this in order to buy products or services from Trafford Publishing. You certify that you are over the age of eighteen (18). You'll get up to ten (10) messages per month. Standard message and data rates may apply. Click here to view our privacy policy.