About Us
Featured

Authors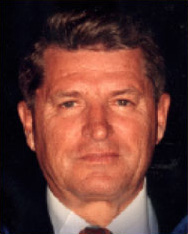 Rodrigue Tremblay: Making a Code and a Compass
Canadian economist, humanist, and known political figure Rodrigue Tremblay has had quite the career. Apart from being awarded with the prestigious Condorcet Prize of political philosophy in 2004, the professor emeritus of Montreal University has congenially stripped down the literary process to the bare bottom in leaving this piece of advice to aspiring writers and authors:
"Write the first word and never stop."
These were the profound words of a man who, in 2009, published The Code for Global Ethics: Ten Humanist Principles, which talks about ingenious principles that are based on the code of "natural dignity and inherent worth of all human beings."
Books don't write themselves, and it is here where Mr. Tremblay's passion comes in. Through tedious research, with some topics dating back to ancient times, the seventy-four-year-old meticulously combs through each one to craft a book that has been widely called as three hundred pages of pedagogically clear prose.
"The writing of any book requires research. Before creating anything, one has to know what he or she is talking about. In my case, I had to study previous moral codes, going as far back as the ancient Babylonian Hammurabi Code some eighteen centuries BC. I did the same thing regarding the moral codes of all major organized religions, beginning with those of the three main Abrahamic religions (Judaism, Christianity and Islam) and of those of the non-theist Asian religions (Buddhism, Hinduism, Sikhism, Confucianism, Taoism, etc.) I had also to reread the great Enlightenment philosophers of the eighteenth century (Voltaire, Locke, Kant, Rousseau, Diderot, etc.)," shares Mr. Tremblay.
As with each one of his books, the author takes the literary process very seriously as he regards all of his works to be his babies. And for The Code for Global Ethics, the describes the process by saying, "I am a firm believer that if one wishes to write a book, the first thing to do is to write a preliminary table of contents, with as many subtitles as possible. As you proceed, you can always rearrange your ideas and messages."
He continued, "In the case of The Code for Global Ethics, I first identified the ten most fundamental principles of humanist thought. I thus devoted one chapter to each principle. What was left was to add an introduction to outline what the book was about and to write a final chapter identifying the limits of tolerance in an open and democratic society. The great American humanist Paul Kurtz was kind enough to write the preface for the book. An index of names and subjects was added to complete the book and make it easier to use."
Mr. Tremblay felt that with a world that is having more than its fill of challenges–namely, "from nuclear proliferation, environmental degradation, economic turmoil, and reactionary and sometimes violent religious movements"–the need for a moral compass was of paramount importance.
The author further explained his reasons for coming up with such a revolutionary book, the origins of which followed shortly after the tragic events of September 11:
"After 9/11, I had written a chapter for another book about religious motivations behind terrorism. Later on, I decided to write an entire book about humanistic ethics and show how they are superior to any religion-based ethics. The result was The Code for Global Ethics," Mr. Tremblay said.
"Throughout history, organized religions or politicized religions have had an ambivalent record regarding morality. The main reason is due to the fact that these religions were born in a particular tribal context. In such a context, for example, it may be forbidden to kill your neighbor, but it may be implicitly accepted to kill somebody from another tribe. Multiple wars of conquest and of killing 'enemies' or 'outsiders' have resulted and they continue to this day. Humanity needs desperately a new moral code and this will become more and more evident as seven billion people attempt to survive on this planet," he continued.
Fans and followers of the author will be happy to know that he already has some upcoming book projects.
"Personally, I have been working on two books. The first one is an offshoot of my previous book The Code for Global Ethics. It is a book of famous humanist quotes. Reading it will be like reading one thousand books of wisdom. The second one is an anthology of my best articles about geopolitics published on my international blog over the last ten years."
By clicking "Request My Free Consultation", you are providing your electronic signature, voluntarily authorizing Trafford Publishing and its affiliates to contact you using a manual or automated telephone dialing system and send you advertisement or telemarketing messages by email or text/SMS/MMS message to the address and phone number you have provided above. You are not required to agree to this in order to buy products or services from Trafford Publishing. You certify that you are over the age of eighteen (18). You'll get up to ten (10) messages per month. Standard message and data rates may apply. Click here to view our privacy policy.