About Us
Featured

Authors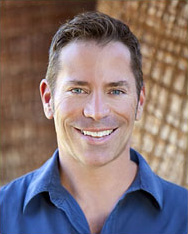 Tom Paris – Rancher, Educator, and Children's Author
Tom Paris, Trafford-published author of Tom and Pearl's Udder Stand, began his career by writing children's environmental television shows. He has also worked at The Living Desert Zoo teaching kids about endangered species.
He now resides on his ranch in Wyoming and enjoys long-distance horse riding, called endurance riding, and hiking with his dog Shadow. He also likes scuba diving on the California coast.
As a Trafford-published author, what influenced you to write Tom and Pearl's Udder Stand?
The book was in the making, I guess, from the time I had my goats and was making cheese and goat soup. It just seemed to happen, though it took five years to finalize the process. I never could get the idea out of my mind.
I was drawn to bookstores and would start reading children's books over and over until I finally told myself, "OK!!! I'll do it!!! I'll write a children's book!!!" Then I put it on paper and could see it unwind, and I could see so clearly what illustrations I needed and what they looked like, felt like.
What kind of marketing strategies have you applied to promote Tom and Pearl's Udder Stand?
None at the moment. I'm looking forward to seeing the Trafford marketing department's new website for the book. I'm very anxious to see what it will look like and who it will reach out to. It was exciting to write my first blog.
Are you currently working on any new book projects and, if so, could you give us a sneak preview of what we can expect?
Yes, I have ideas hitting me hard . . . lol . . it's all about my dog . . . and of course the same main character, Tom . . . in Tom and Pearl's Udder Stand . . . This time it's a dog named Shadow, not a goat!!!
About his Trafford Publishing experience
Wow, well without Trafford, there would be no Tom and Pearl's Udder Stand!!! They made publishing my book easy and were extremely informative on the steps needed to publish a book. Each person who was assigned to me during the process was extremely patient. I had their undivided attention, and I felt as though they were there for me . . . and only me!!!
Not to mention the brilliant illustrators, who somehow knew exactly what I was looking for as I described each illustration in writing. Then, seeing the proofs appear on my computer screen was unreal . . . each illustration came alive!
His advice to potential Trafford-published authors
Just do it!!! Believe in them (Trafford Self Publishing) as much as you believe in your story. Let it happen. It's a perfect relationship for anyone looking to publish a book!
I wrote this book as if I were a child . . . I didn't follow any rules. I think, when writing a children's book, there should be no rules!!! Living in the moment, with memory and honesty, is what kids really know . . . it must be real!
Tom and Pearl's Udder Stand is available at the Trafford Publishing bookstore.
By clicking "Request My Free Consultation", you are providing your electronic signature, voluntarily authorizing Trafford Publishing and its affiliates to contact you using a manual or automated telephone dialing system and send you advertisement or telemarketing messages by email or text/SMS/MMS message to the address and phone number you have provided above. You are not required to agree to this in order to buy products or services from Trafford Publishing. You certify that you are over the age of eighteen (18). You'll get up to ten (10) messages per month. Standard message and data rates may apply. Click here to view our privacy policy.