The Ten Thousand Things
Adventures and Misadventures on China's Silk Road
by Brooks Tenney
---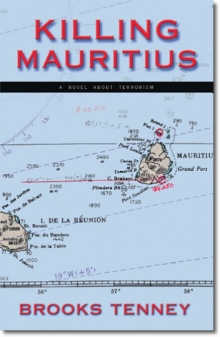 Killing Mauritius
Brooks Tenney
$26.26
New Silk Road
Brooks Tenney
$21.24
The Incense Coast
Brooks Tenney
$18.30
---
Publication Date
:
11/2/2009
---
About the Book
Walt Roberts, newly-appointed professor of Central Asian Studies, is about to embark on another trip to China, but this time, the focus will be on not only the Silk Road but also include the eastern portion of the web of trading routes. What will he, Tara, his girlfriend, and his group of six students encounter along the way? The Ten Thousand Things is the story of their journey.
Walt's mismatched group of amateur intelligence gatherers added a tiny fragment to the accumulating evidence of Chinese capabilities. His experience barely touches on this field which, increasingly, is in the daily news. But why say more?
The author, Brooks Tenney, a former engineer with Chance Vought Aircraft, GE, and Xerox, was Project Engineer for the Tektite Program (NASA, US Navy, Dept. of Interior). After designing an undersea habitat, he lived underwater for two weeks with an international team; later receiving the Navy's Meritourious Public Service Citation. Today he writes for a newspaper in upstate New York. His two recent novels are Killing Mauritius, describing fundamentalist terrorism, and New Silk Road, dealing with Central Asia's drug traffic.
---
About the Author
For the last twenty years, Brooks Tenney has written op-ed pieces for a weekly newspaper in upstate New York. When opportunity permits he travels to interesting destinations, the most recent being Turkmenistan, Uzbekistan and Turkey. In writing, he tries to meld his interests in history, geography and politics.