Poppy, Santa's Special Visitor
by Susanna Jennicrai
---
Questions Galore
SUSANNA JENNICRAI
$20.99
Button and Bow
Susanna Jennicrai
$3.99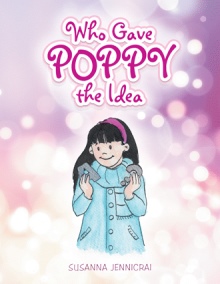 Who Gave Poppy the Idea
SUSANNA JENNICRAI
$20.99
---
Publication Date
:
12/27/2006
---
About the Book
Poppy Puzzler, a young girl, is always asking questions and wanting to find answers to puzzles! She draws a tiny character from her imagination on a piece of paper and he becomes alive! He winks at her, then jumps from the paper, dances before her and talks with her. They become friends and he shows her a secret way to find all the answers to any questions she may want to ask.
Together, they travel to the Land of Questions and Answers, and on their way, meet other characters. Poppy discovers that this character is one of many, and by asking more questions, she can meet the whole family!
A perfect gift for that special occasion in any child's life.
---