The Inquisitive Yanqui
by Bob Wildman
---
Health and Happiness
Robert W Wildman II Ph.D. & Julius M. Rogina Ph.D. ABMPP
$13.66
Talking About Wine with Ease
Linda R. Foxworth & Robert W. Wildman II
$10.99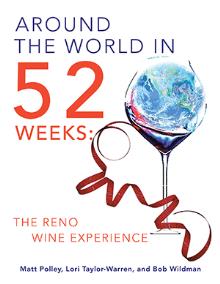 AROUND THE WORLD IN 52 WEEKS:
Matt Polley, Lori Taylor-Warren & Bob Wildman
$43.99
---
Publication Date
:
4/23/2013
---
About the Book
David Wilkinson is an operative with a US intelligence agency who, under the name of William Robinson, is sent to the South American country of Cortesia on a routine information-gathering mission. While there, he develops a relationship with a Latin beauty named Elena de la Madrid. As time goes on, Bill learns that Elena, now his lover, is involved in a liberal group that seeks to change the government of Cortesia, which has been a staunch ally of the United States. In part because of his intelligence gathering, Washington becomes alarmed at what is transpiring in that country. The ensuing events place Dave in grave conflict between his job and loyalty to his country and his ever deepening love and admiration for Elena.
---
About the Author
Bob Wildman is a clinical psychologist (PhD, Georgia State University, 1976) who has published extensively over the years in the fields of psychometrics, behavior therapy, and gambling research. He is the author of the Georgia Court Competency Test, which is now used nationwide. His book Gambling: An Attempt at an Integration was published in 1997. The Inquisitive Yanqui is his first published book-length work of fiction. He maintains a private practice in Reno, Nevada, where he lives with his wife, Linda, and with Sophie, their three-year-old bichon frise.