We Shan't Get Home Tonight
Our failing Education System
by Laurel Lorraine Lancer Ph.D.
---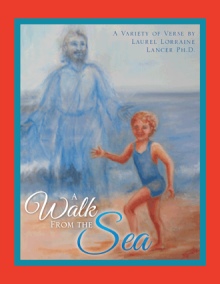 A Walk FROM THE Sea
LAUREL LORRAINE LANCER PH.D.
$43.78
Where Fairies Are
Laurel Lorraine Lancer Ph.D.
$15.49
---
Publication Date
:
10/5/2018
---
About the Book
Dr. Lancer uses an old folk tale "The Old Woman and Her Pig" as a metaphor for telling the numerous things that go wrong in the education system. The old woman (teachers) cannot get the Piggy (students) over the stile (the curriculum)t and so, "We shan't Get Home Tonight" is the book title. She explains the deficits in people and organisations in education, starting with kids, teachers, principals, and on up through the ranks and ending with U.S. Dept. of Education. All of the characters in the education system are likened to characters and entities in the old folk tale. She gives what would have been a solution to our problems by having more involvement in the system and then gives an ending telling of the societal changes that make the simpler "more involvement" invalid. We have a very complicated problem involving: immigration, over concern with tests, political correctness, gender problems, etc. that are new to education.
---
About the Author
Dr. Lancer has her degrees in regular education, special education, college teaching and psychology. She has worked for several school districts and supervised student teachers that were doing their internship in numerous school districts in the metro area of the university. Her information for the book came from numerous friends and associates that were teaching in various grade levels, school districts administration positions, state education departments, her students, parent contacts, and many people that she worked with over her forty two years of teaching and additional years of volunteer work. Dr. Lancer has two children and is retired. This is her second book about education.