Do You

Have a Story to Tell?

Trafford Publishing has helped over 17,000 writers publish their books since 1995. Achieve your dream of becoming an author with all the publishing, marketing, and bookselling tools you need.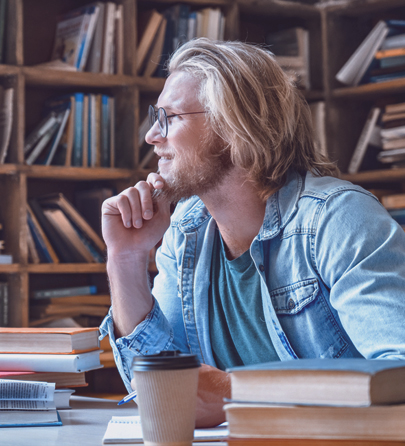 Learn How to Get Published
Download our free publishing guide and learn about our self-publishing process as well as our many publishing packages and professional services tailored to fit all your publishing needs.

About
Us
Inspired by a genuine belief in our authors, our goal is to provide the ultimate publishing experience producing the definitive book born of a vivid imagination. This author-centered motivation means that we are continually evaluating, adapting and developing our services, fueled by author feedback.
Our
Publishing Packages
As a pioneer in the independent book publishing industry, Trafford continues to work tirelessly at providing better service and producing superior book quality. Inspired by authors' needs and feedback, we offer a formidable set of four top-notch publishing packages for authors to choose from.

The Trafford
Publishing Gold Seal
Authors who take advantage of Trafford's Gold Seal Opportunity get their books externally critiqued by highly respected book reviewers in the industry such as Kirkus, ForeWord Clarion, and the US Review of Books. Trafford books with positive reviews are rewarded with that much-coveted stamp of excellence.
"I very much appreciated the well-organized and efficient pattern of guidance from Trafford staff as we moved through the manuscript preparation and publication process. I was attracted by the way in which I was not forced into a cookie-cutter format but was able to make my own editorial decisions…I have already recommended Trafford to other authors."

Trafford Publishing Service Store
We offer a holistic and customizable publishing experience – from production, distribution, editing, marketing services, to bookselling. With these services, you can be sure to get the best opportunities possible no matter what your publishing goals are.