Hollywood Gatekeeper
$999.00
Think your book has what it takes to make it to the big or small screen? Trafford Publishing can help you gauge your book's potential for adaptation with the Hollywood Gatekeeper service. We'll prepare a Coverage for your book, Hollywood's tool for identifying viable new material.
HOW IT WORKS:
A professional reader will review your book for adaptation potential. Coverage is a tool used by the entertainment industry to determine a book's potential for adaptation to film, television, or digital media. Your coverage will consist of two main elements:
A thorough synopsis that highlights the main characters and events in your story
A critical analysis that addresses key story points and the book's viability should it be adapted to another medium. Things like production costs, genre, storylines, and character development are considered when evaluating a book's potential for adaptation.
Once your coverage is prepared, it will be submitted to 5 More Minutes, Trafford Publishing's first-look partner, who will determine if they would like to option the book for adaptation. 5 More Minutes is a full-service production company run by veteran Hollywood executive John Saachi. Their ongoing projects include the film adaptations of the New York Times best selling books, Dork Diaries and Rogues Gallery.
If 5 More Minutes is interested in working with you, they will contact you directly to explain their plan of action to gauge your interest.
Your Coverage will also be placed into our Hollywood Database where agents, directors, actors, and producers will have access to the information. As an alternative to knocking on the doors of Hollywood agents or cold calling production companies, this service gives you legitimate access to entertainment decision makers.
* Your Hollywood Gatekeeper will be fulfilled by an independent industry professional who does similar evaluations for the major agencies and studios. Trafford Publishing has no input regarding the critical analysis your book receives and we cannot guarantee results the evaluation will yield.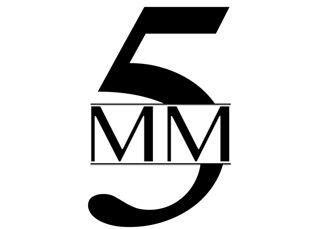 About 5 More Minutes
5 More Minutes is a full-service production shingle run by veteran Hollywood executive John Sacchi. Sacchi has spent over two decades in the entertainment industry. Before founding 5 More Minutes, Sacchi spent 15 years as a senior production and development executive at Lionsgate Films where he oversaw films including Confidence, Employee of the Month, They Came Together, My Bloody Valentine, The Possession, Killers, The Last Stand, Addicted, Conan the Barbarian, Punisher, My Best Friend's Girl, Pride, and Akeelah and the Bee. Some of the current projects 5 More Minutes is developing include an English language remake of Instructions not Included, directed by Anne Fletcher for Lionsgate; Vanish Man directed by Lee Toland Krieger and co-produced for 21 Laps and Lionsgate; Dork Diaries, which is based on the New York Times best selling children's book series and produced for Lionsgate; and the New York Times best selling author's Rogues Gallery, which is being produced for Lionsgate Television.
Call 844.688.6899 to order
or speak to a Trafford Publishing team member for more information about this service.
Prices listed do not include applicable taxes (such as sales, use, excise, value-added, goods and services, or other tax), which will be added to the total at the time of purchase. Prices listed do include the copies of the book; the cost of shipping and handling will be calculated and charged after your book is made available for sale.