Journey
$1,999.00
The Journey Package is perfect for authors looking for that balance between affordability and a professional, high-quality publishing experience.
Production Services
Formats
Post-Production and Distribution Services
Registration Services
Book Copies
Marketing Services
Are you looking to publish a Full-Color book? Talk to a Publishing Consultant today for trim size options and Illustration services.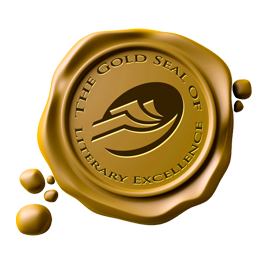 The Trafford Publishing Gold Seal of Literary Excellence
As a Trafford author, you have the opportunity to get the Gold Seal of Literary Excellence. Your book will be externally critiqued by highly respected book reviewers in the industry such as Kirkus, ForeWord Clarion, and the US Review of Books. Trafford books with positive reviews are rewarded with that much-coveted stamp of excellence.
Call 844.688.6899 to order
or speak to a Trafford Publishing team member for more information about this package.
Prices listed do not include applicable taxes (such as sales, use, excise, value-added, goods and services, or other tax), which will be added to the total at the time of purchase. Prices listed do include the copies of the book; the cost of shipping and handling will be calculated and charged after your book is made available for sale.